FURY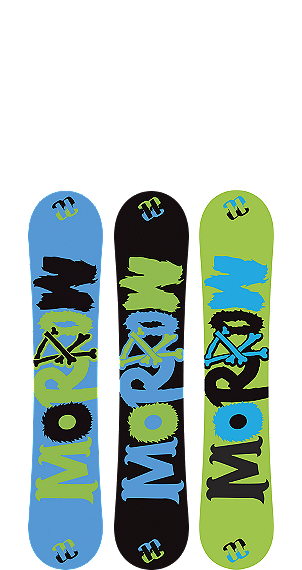 The Morrow Snowboards Zoom Viewer requires Flash. It appears that Flash is either disabled in your browser or you need to download it. It's easy and free!
The Fury is built for speed and performance. The 100% wood Performance Core™ and Radial Sidecut make this board smooth and responsive. Morr-Rock™ Rocker makes landing tricks easier. The 1000-Grade extruded die-cut base and 360º Edge protection make the Fury lightning fast and tougher than nails.
Morr-Rock™ Rocker profile for ease in landing tricks
Directional shape for both freestyle and freeride performance
360° Structural cap provides strength and responsiveness
360° Edge protection, the strongest edge around
Full-length Performance Core™ for a smooth, responsive ride
1000-Grade extruded die-cut base goes fast and tunes faster
Radial Sidecut for consistent and smooth turns
Stiffer tail flex providing stability and support for larger riders
Mirror finish UV Protect coating
Sizes: 146, 151, 154W, 155, 159, 159W, 163, 163W, 166W
SNOWBOARD TECH SPECS
CAP CONSTRUCTION: Cap boards create a direct energy transfer, so you can feelthe whole mountain when you're on the snow. Cap boards also offer a verydurable construction.

PERFORMANCE CORE™: Designed for all-mountain riding, the PerformanceCore is lightweight and responsive, helping riders advance to the next level.

WOOD CORES: Wood is Good. We use sustainably harvested Aspen in our cores. All of our boards have tip-to-tail wood cores for durability and pop.

360 DEGREE EDGE: CNC formed steel edge wraps the perimeter of the boardfor extra durability and control. It's formed at a controlled temperature to maintain a consistent 48 Rockwell hardness rating.

DIE-CUT BASES: Our die-cut bases are vibrant and lightweight. Morrow boardsuse a 1000-grade extruded base for a fast and smooth ride.

UV PROTECT: All of our boards have an ultraviolet (UV) coating on the topsheet for a deep wet look as well as protection from old Sol fading the tasty graphics. SPF = 30,000,000
ROCKER DIAGRAM
Our new Rocker profile has been added to all our models. Morr-Rock™ provides ease in turning and landing tricks as well as a loose, surfy feel in powder. Morr-Rock is flat between the inserts, with a 3mm rise from the inserts to the contacts. Get ready to Rock!
FURY SIZE CHART